24 CURRENT TRENDS IN HOSPITALITY MANAGEMENT
2022 has been a landmark year in hospitality management.

With the rise of new and more popular technology, hospitality management innovations are set to keep expanding into new territory.

But things are moving so fast it's hard to tell what's coming up and what's out of style.

Here are 24 trends in hospitality management you don't want to miss.
GROWING MIDDLE CLASS IS ONE OF THE KEY TRENDS IN HOSPITALITY MANAGEMENT
Internationally, there were 1.8 billion people in the middle class in 2009. That number is expected to be 3.2 billion in 2022 and 4.9 billion in 2030.

Now why is this important?

The middle class loves to travel!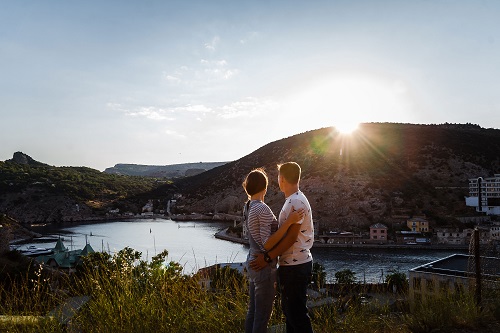 Much of this middle class is coming from China and India and these groups will need venues to accommodate the need.

So if anyone is telling you that the hospitality management industry is in a stagnant state, well, show them that statistic.

In fact, the hospitality management industry has already created 21% more rooms under construction as a response.

So what's the bottom line?

New markets of customers require increased segmentation.

The industry will also have to cater to the different concerns of this emerging class.

All good news!
FORGET HOSPITALITY MANAGEMENT SOFTWARE, WE ALREADY HAVE SERVICE ROBOTS
As you may have expected, advances in technology will dominate the list for growing trends.

Why is that?

It seems like every day there's something new coming out that can be used for hospitality and travel.

So let's get started with talking about robots.

Efficient robots will be able to clean and deliver products to guests in venues.

They can also be used to help set up and tear down events.

This is good news for venues to save money on labor costs.
VIRTUAL EVENTS AND VIRTUAL COLLABORATION ADVANTAGES
This is a new and emerging area but certain venues are already exploring the implications.

Virtual events are ones where the people interacting are not in the same rooms.

This technology is not confined to the hospitality management industry as business executives can use such technology to "attend" meetings.

How does it work?

Right now much of the work is being done with holograms or virtual reality headsets.
Either way, does this mean the end of the in person meeting or event?

Almost definitely no.

However, don't be surprised to see these virtual meetings becoming more popular.
ARTIFICIAL INTELLIGENCE MAY BE THE NEXT ENTERPRISE EVENT MANAGEMENT SOFTWARE
One of the emerging technologies that the hospitality management industry has begun to implement is the idea of machine learning technology.

The idea here is that a computer can learn from human patterns over time to make great decisions that a human could not make.

What does that mean?

It means further developments in price setting.

But it can get even more granular than that.

We are talking about a computer which can let you know what is the best city to hold your event based on past data.
On one hand, that means leaving a lot of decisions up to machines. But on the other hand, that's going to save event planners and hoteliers a lot of time on previously difficult decision making tasks!
MILLENNIALS: THE GENERATION OF IF YOU CAN DREAM IT YOU CAN DO IT FOR HOSPITALITY MANAGEMENT
Did you know millennials are expected to account for 50% of all travelers in the US by 2025?

Now why does this matter?

Millennials are more tech savvy than past generations and they expect the hospitality industry to accommodate.

So what does this mean?

It means they want easier check in and personalized interactions.

What's the good news?

Millennials talk on social media all the time.

So no matter how they are feeling, they will let the rest of the world know on social media channels.

This means more accountability on the part of a venue but also more reward for satisfying a customer.
HEALTH AND WELLBEING: THE HAVES AND HAVE NOTS WITH NUTRITION IN HOSPITALITY MANAGEMENT
One of the growing trends that has captured the last decade and continues to grow is an emphasis on health and wellbeing.

What does this mean?

Guests expect nutritious food and health conscious atmospheres.

So think about things like yoga spaces, more exercise equipment, and spas.

It used to be that vacations were a time to forget about your health.

Not any more!
SUSTAINABILITY: HELPING THE EARTH FROM THE GROUND UP
The world is becoming more eco-conscious and the hospitality management industry is taking note.

Venues are focusing on renewable energy and water conservation.

For energy, many venues are installing solar panels and implementing energy efficient practices.

Sure there is a cost to them but guests truly care.
THE COWORKING BUSINESS MODEL APPLIED TO HOSPITALITY MANAGEMENT
Co-everything is a trend that has captivated the hospitality world along with the commercial real estate world in general.

What's the idea behind this?

More and more people like the idea of co-living. That is, creating communities and living together.

Kind of like dorms for adults.

The rise of coworking spaces complements this idea. Many companies are switching from a multi-year lease model in office space to month to month coworking spaces where space is shared by other companies.

Now why are hotels moving into this area?

Hotels were already staples of local communities, functioning as meeting and event centers.

So why can't they function as living centers as well?

So what's the big difference from before?

Hotels can be seen as just a stop off, an inn for a day or two.

Get ready to see a push by hotels to make you feel like you truly live there.
CAN THE TYPICAL HOTEL ROOM DIMENSIONS CHANGE IN A SMART HOTEL?
Rooms are getting more and more futuristic.

Some hotels like the Wynn Las Vegas are equipping rooms with the Amazon Echo.

These on demand technologies are going to get more popular in rooms going forward.
DATA SCIENCE, REVENUE MANAGEMENT, AND HOSPITALITY MANAGEMENT SOFTWARE
In terms of employment, the revenue manager of yesterday is going to be replaced with the data scientist of today.

Revenue management has been around for over 30 years but it has never been more computational.

What's the goal?

To personalize the experience of every customer as much as possible.

Data is so prevalent, venues can now set prices and configure rooms in ways that were not possible previously.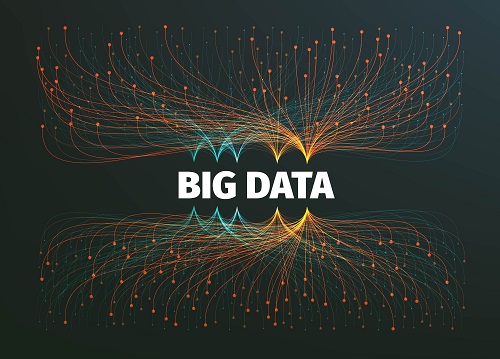 How did this all happen?

Revenue managers were constrained by a lack of technology and relied mainly on experience for knowing how to set prices. They could consider factors such as seasonal growth, previous revenue, annual meetings, etc.

Nowadays, venues can take in more factors than ever before.
PERSONALIZATION: HAVE IT YOUR WAY
So what does all this new data mean?

Personalization on a level never before seen.

And this is all in line with what consumers expect.

Consumers these days expect authenticity, personalization, and on demand functionality.

How do venues do this?

By giving guests more options, guests feel that venues are catering more toward their needs.
NO MORE DATA SILOS: HOW TO STOP BLEEDING DATA IN HOSPITALITY MANAGEMENT
Over the years, hotels have contributed a tremendous amount of data from a multitude of different sources.

So what's the problem?

Data silos.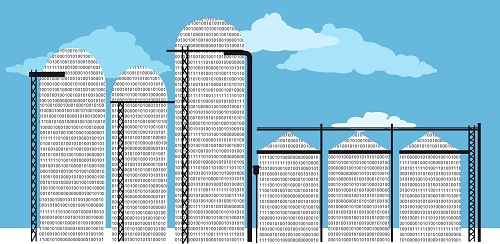 The idea behind a data silo is that there is a type of data that is not integrated with other types of data, making it more difficult to analyze the data as a whole.

This has led to a huge problem in the hospitality management industry when it comes to revenue management.

So what does this mean?

Well let's take this example: guest acquisition costs.

This is one data point that would inform sales and marketing decisions but other types of information that is used to inform sales and marketing is siloed off, making it more difficult to use guest acquisition costs.

However, there is a growing movement toward integrating data and removing data siloes.

More technologies are expected to come out aiding in this endeavor and hotels are already making a big push toward integration.
WORK SMARTER NOT HARDER: COLLABORATION IN THE VENUE
Wouldn't it be interesting if hotels would team up with social media companies?

Well that's exactly what is happening these days.

In a particularly interesting example, AccorHotels teamed up with LinkedIn.

They created a service called "Business Check" within the AccorHotels app which allowed a user to find business contacts staying in the same place and allow for direct contact.

Expect to see more of this type of collaboration in the future.

And it's only going to get better.

Combining tech with hospitality, as we have already seen, will connect guests with one another in great ways.
WHAT IS A BOUTIQUE HOTEL ANYWAY: GET EXCLUSIVE LUXURY
Another change we have been seeing in the hospitality management world is the shift from big to small.

Consumers more so want the feeling of exclusivity and a staff catered to them.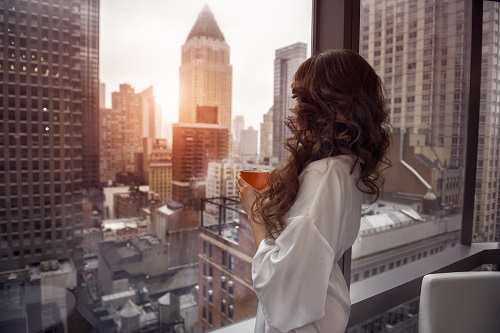 This means the rise of boutique hotels.

Even large chains have noticed such as Marriott which has opened up a chain of boutique hotels called "Autograph Collection Hotels".

These are almost on par with the idea of alternative venues, away from the traditional hotel model.

So how did this happen?

Sort of the same reason we saw with the rise of Co-living and Co-working spaces.

Consumers like the idea of a hotel being a home rather than a temporary lodge.

And what could feel more homey than a nice, little boutique that has only a select few dwellers at once?
IT'S HARD TO KEEP UP WITH THE REAL NEWS REAL FAST: CONSOLIDATION AND OTAS
As you may have noticed, the number of brands has consolidated dramatically over the past decade.

Chains such as Hilton, Marriott, IHG, and Accor account for the majority of hotel construction globally. They have planned 12,000 projects being planned now.

As far as OTAs (online travel agencies), get ready to see some pushback from these chains. OTAs account for 52% of the market share of hotel bookings in the USA, and 75% in Europe.

Hotels have a love/hate relationship with OTAs. On one hand, OTAs give them business. On the other hand, hotels rather customers booked directly with the hotel and not the OTA.

One source of the pushback is that while hotels cannot lower their prices below OTAs, they can offer extra non-monetary incentives on their own sites.
MORE VENUES FOR RENT AND ALTERNATIVE ACCOMMODATIONS IN HOSPITALITY MANAGEMENT
Aside from OTAs, hotels have also taken notice of companies such as Airbnb offering alternative accommodations.

Airbnb has gotten so popular it is now used as the example of alternative venues in general. For instance, people are now looking for the Airbnb of office space.

About ¼ of all travelers are using Airbnb instead of hotels.

Hotels do not want to lose this business and are going to aggressively combat the rise of companies such as Airbnb.

This will not just lead to marketing changes but also lobbying state and federal governments claiming Airbnb is operating illegally.

Let the fights begin!
THIS IS HOW WE DO IT: VIDEO WILL DOMINATE HOSPITALITY MARKETING
In terms of marketing, the hospitality industry will follow suit with the rest of the marketing world.

So what's on the line?

Well, content is still king and video will become royalty.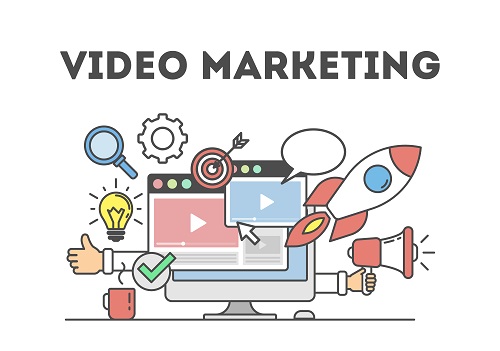 Facebook now gives preference to video content and YouTube is an extremely strong platform.

So what does this mean for hotels?

Hotels can showcase their properties, staff, restaurants, very easily with video content marketing.
I DON'T WANT TO WORK ON MY DESKTOP: MOBILE WILL OVERTAKE IN HOSPITALITY MANAGEMENT
It may not happen this year but it is still predicted that mobile will overtake desktop in terms of hotel bookings.

But even if mobile has not yet taken over, consumers still research through mobile.

So what does this mean for hotels?

Hotels better make sure their sites are optimized for mobile.

Venues should also make sure their booking page is optimized as well for the growing number of mobile bookings.
ALL IN ONE HOSPITALITY MANAGEMENT NOW INCLUDES REPUTATION MANAGEMENT
As mentioned before, leaving reviews has made venues more accountable than ever before.

Venues will continue to care about their online reputation by monitoring forums and sites such as Yelp where customers leave reviews.

Customers can now share their opinion more easily and readily than ever before.

What does that mean for venues?

A bad reputation is worse than ever before and a glowing reputation is better than ever before.

If you operate a venue and have the time, it merits the time to respond to every review you get.

And hey, maybe you'll learn something about the customer experience while you're at it!
FEEDBACK: WHAT ARE YOU DOING TO APPEASE YOUR CUSTOMERS?
If you can't beat them, join them.

Hotels know that their consumers are reviewing them so they are asking for feedback more than ever before.

As part of the goal of personalizing experience as much as possible, hotels are now more than ever before soliciting feedback from their customers.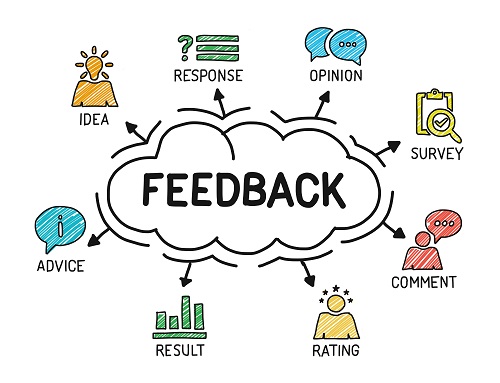 What's the goal?

To create a sense of brand loyalty and cater to their guests as much as possible.
AUTOMATION: MORE THAN JUST ONLINE SEATING ARRANGEMENT SOFTWARE FREE OF ISSUES
Would you have ever believed 20 years ago we are talking about robots and virtual events in hotels?

That's the world we live in.

Part of that world is the growing desire for automation.

Many guest services can be automated including a concierge service with the growing use of bots.

But other aspects in the marketing realm can be automated as well.

Whether social media, press release, or scheduling, these marketing channels can be automated as well.


In-Room Tech
I already mentioned Amazon Echoes in rooms, but it goes much further than that.
Customers are more and more expecting many on demand products.
Free HBO is just not going to cut it.
Remember that many customers have Netflix accounts and
they will want to be able to access those in their hotel rooms
.
Expect also the implementation of personalized on demand things such as custom lighting, smart mirrors, and in room tablets.
VIRTUAL REALITY: TURNING YOUR HOTEL INTO A MAJESTIC VIRTUAL EVENT PLANNER
We already mentioned virtual events but what about virtual reality in the room?

Yep, it's happening.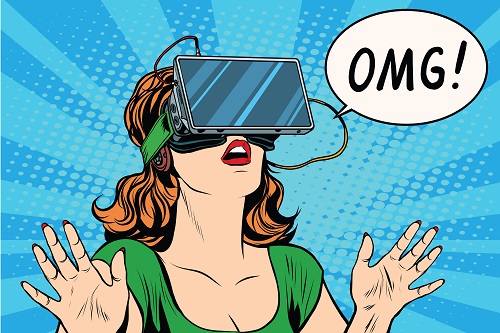 Chains such as Marriott are in the early stages of testing "VRoom Service", a new amenity which will allow guests to order VR headsets. The sets will have preprogrammed virtual reality experiences for travel inspiration.

Why ask the concierge what a tourist spot is like when you can experience it yourself.

VR headsets are in their infancy but it appears they are here to stay and will only continue to create lifelike experiences.
EDIBLE RESORT: IF YOU'RE PLANNING YOUR WEDDING HERE MAYBE THIS MEANS CHEAP WEDDING RECEPTION FOOD IDEAS
Consumers have gotten into the trend of eating locally sourced food and the hospitality management industry has taken notice.

For example, in the Bellevue Hotel in Cikat, Croatia, the roof has been transformed into an herb garden. Guests can then pick herbs and salad stuffs for use in the restaurant.

That is as local as it gets!
HOTELS, ART, AND HOSPITALITY MANAGEMENT: IT'S TIME TO STOP THINKING YOU ARE NOT A MUSEUM
In line with the idea of exposing guests to local cuisine and culture, hotels are making more of a push to expose its guests to the local art.

Many hotels are housing museums as well such as Cape Town's The Silo. The hotel will be on top of the city's Zeitz Museum of Contemporary Art Africa.

Consumers want local culture and what better way than giving them local art right in the hotel!
CONCLUSION
The future is now and the hospitality management industry is taking notice.

Who knows what we could be seeing in 20 years?

Will we see any humans working in the hotel? How many meetings will be virtual?

Time will only tell but these are exciting times for the hospitality management industry.

Let us know what you think is to come with the hospitality management industry in the comments below.