35 Best Trade Show Displays: Driving More Attendees To Your Trade Show Booth
It's exhibition time again and it's time to promote your business with a trade show display!

Trade shows can be very expensive and time consuming but if you promote it well enough and engage attendees, it can be extremely profitable.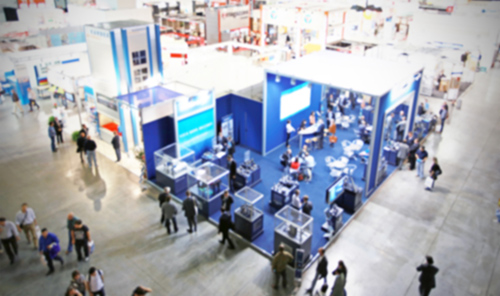 But if you aren't prepared, you're not going to get the results you want. You need to prepare long before, have an awesome trade show booth, trade show displays, engage attendees, trade show banners, and have an action plan at the end to convert the attendees you met.

That's a lot of work!

So where to start and how to stand out with your trade show displays?v We have the 35 best trade show displays ideas to get attendees to your booth.
Competitions: what are you doing to bring people in?
Have you ever been to a trade show and immediately been attracted to a trade show booth that have competitions?

If you've been to enough trade shows, you know that some competitions get a lot of interests and some don't.

The key is to expose your brand with a trade show giveaway.

If you aren't getting your brand out there, the competition won't be worth much.


White Paper: sharing knowledge from the ground up
Sharing free knowledge is a great way to generate leads in the B2B world.

This tactic works well in the online world, offering free content on a blog or through a white paper.

So why wouldn't it work at a trade show as well?

Giving away white papers at your trade show booth can get attendees coming over.

Just remember to get contact information in exchange either through a business card drop or a sign in list.
Photo Booth: get people to take pics with your trade show booth backdrop
Having a place for people to take pictures is a great way for people to have fun.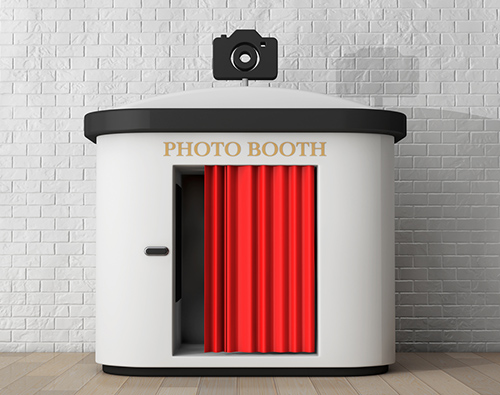 This is one area where you can get gimmicky and creative. Have something funny or a novelty that people want to take a picture with.

Encourage people to use a certain hashtag as well when posting pictures to social media afterward to get even more exposure.
Social Ads: how to stand out online with your trade show displays
If you are into online marketing, you know all about Twitter, Linkedin, YouTube, and Facebook ads already, right?

Well think of the trade show booth as your product and consider leveraging these types of online advertisements.

You should have these ads running before, during, and after the trade show.

Make sure in these ads to target likely attendees to come visit your booth.

Here's something actionable:

Don't just say on Twitter, "MY COMPANY IS AWESOME. VISIT US AT THIS BOOTH!"

You want to know why?

Everyone is doing that.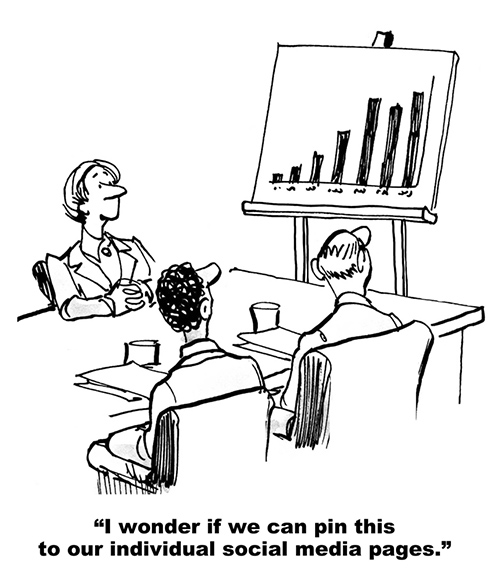 Come up with something more creative than that that conveys the same thing. Then create the ad around a specific hashtag and likely attendees.
Product Launch: all eyes on you and your product
Trade shows are a hype magnet.

Consumers know about them months or a year in advance.

So what better place to unveil a product than at a well attended trade show?

If you plan on doing this, make sure to start the hype very early on.

Several months before the show, start blasting your content related to the product out there.

Create ads, blogs, videos related to the new product.

When creating your content, keep in mind that you are trying to get attendees to feel like they are getting insider and exclusive information.

How does this work?

What you are conveying is that the first users of the new product will be those in attendance at the trade show.

So not only is a product launch great for building up the hype for your company, it is great for your company's brand at the trade show.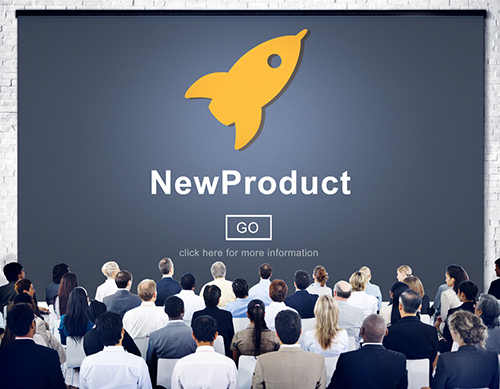 Check-Ins: how to be smart with your attendees going to your trade show displays
As part of the social hype, you want people to share that they have been to your booth.

This lets everyone at the trade show know that your booth is the place to be.

Think of ways to incentivize check-ins by giving coupons, discounts, or SWAG.

Remember that if you get enough Foursquare or Facebook check-ins, others will notice.
Presentations: have people talking from time to time
You should plan to make a number of presentations regarding your product or service in your booth.

These can be put into the category of edutainment.

What type of presentation?

Make it interactive, engaging, uplifting and humorous.

Why?

You want to keep people engaged and willing to listen.

You also want to create a large audience for each presentation. How does this work?

The same viral effect you can get from awesome content can happen inside your booth.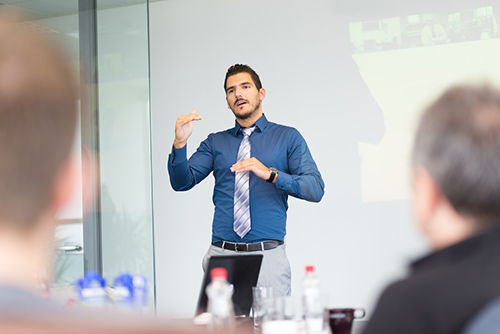 If you only get 2 people at your presentation, no one will care.

But what if you had 20-30 people looking at your presentation?

Suddenly everyone would want to come and look to see what you got.
Newscast in your trade show booth: real news real fast
Why only leverage in-person attendees at the trade show?

Let all your followers and customers follow what is going on with a live newscast of your what's going on at your booth.

With many free streaming mechanisms these days, this can be fairly simple to set up.

So what's the key?

You need to monitor the newscast to make sure something interesting is going on at all times.

Turn your booth into a cable TV station!
Charity Trade Show Giveaway: this is how we do it and give money away
Remember how we discussed the idea of rewarding check-ins? One other way you can do this is to say that every visit or check in will lead to a donation company charity.

But there is a catch:

Make sure the charity is something almost everyone will get on board with.

In other words: nothing political!

So what types of charities will work?

Ones related to helping impoverished people or animals should be good.
Guest Speakers: it is what it is and what your speaker says it is
Is there a person or are there persons who all your fans or customers know from your company?

It may be time to bring that person in person to speak.

Either getting someone like that or an online personality your customers are likely to be familiar with could get you a lot more attendees.
Selfie Station: it's time to stop letting people not market for you
Similar to the photo booth idea, if you create a wall or something gimmicky or a novelty, people will want to take pictures.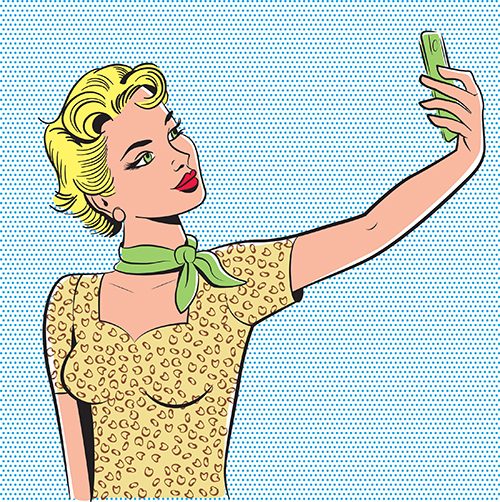 Remember that it isn't just about people who sign up.

If attendees are taking pictures with your brand and posting it, that is free marketing for you.
Strong Call to Action: how to be smart with your marketing funnel
This one is a little more amorphous, but remember the B2B marketing funnel guide: build awareness, persuade, and then convert.

It's important for you bring attendees to the next stage of the marketing funnel.

You're building the awareness necessary for your brand.

Now time to personalize the sales pitch.

Aside from having product demos, think about having high level company members in the trade show booth to answer those tough questions.

You need to push for those conversions!
Have Your Trade Show Booth Looking Sharp: more than just trade show banners
Your trade show booth needs to look good. That's obvious enough, right?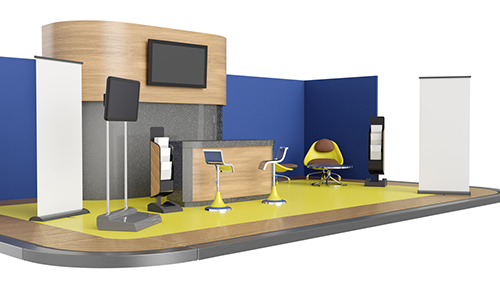 But think about what that means:

You don't need the largest booth or the most expensive looking one.

Many times, a 10' x 20' booth can be the most eye catching.

So what's the key?

The signage.

You need it to be clear and visible and give attendees a reason to stop and look at your trade show displays.

You also want the furniture inside to not seem like a barrier to attendees. Have a warm and welcoming environment!
Email Lists: kind of like a guest list organizer
Did you know that roughly 70% of trade show attendees plan a list of who they'll see before the trade show starts?

That kind of tells you how important preparation beforehand is, right?

So remember that there are two lists:
Your company's email list
The trade show's email list
Most trade shows these days will give you an email list of the attendees.

You will then want to utilize both these lists to get people to come to the show and then to email people coming to the show what you have going on.
Snail Mail: like old fashioned glass, never goes out of style
But wait, email is not enough?

Definitely not.

You'd be surprised how effective snail mail can still be for marketing purposes.

Your best bet is probably a post card.

What's the best part?

It's not very costly to make and you can send a bunch out.

Sometimes the old school methods still work.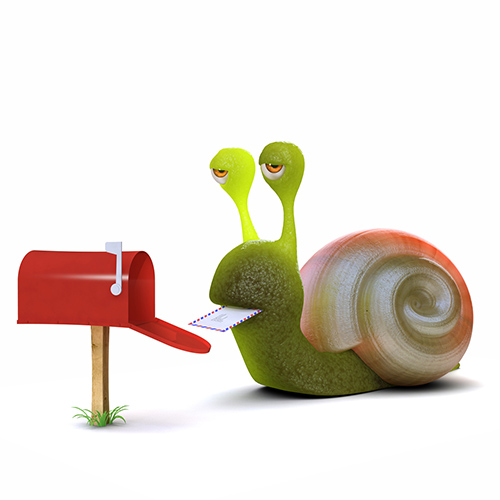 Food: the tastiest of all trade show booth ideas
Remember you are trying to capture all the sense of the attendees. Sight, audio, and even taste!

Having food in your booth will attract people.

But wait, it gets better:

You can turn food into a competition.

Think of jelly beans. You can offer them as food and create a contest as well.

Put a bunch of jelly beans in a jar and have people write down how many beans are in the jar.

The winner, the one who is closest to the right amount, gets a prize.
Use Video: how to display your trade show displays
Wouldn't you love to get a bunch of positive customer testimonials?

You can do a makeshift version of this at a trade show.

Check out this story of a "Aha Moment".

What this company did was get customers to share when they had that "aha" moment when they knew they had to go green (becoming more environmentally conscious).

Then the company used those videos later on their YouTube channel.

You can think of doing something similar in your booth.
Whiteboard: let your trade show banners be a canvas
This may be a little bit out there but one idea is to have a bunch of whiteboards in your booth.

This can be used to convey very specific ideas and drawings.

Think about using this if you are offering art services or something creative.

One other idea with whiteboards is to allow attendees to write or draw something meaningful before they leave.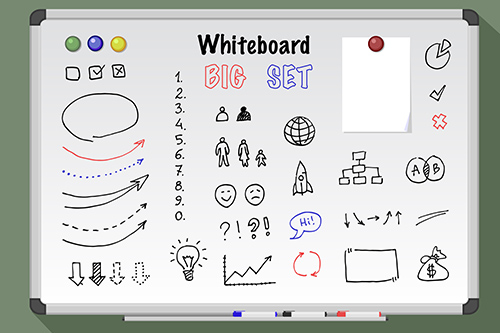 Sticky Notes: some of the best trade show booth designs involve a wall of notes?
Similar to the whiteboard idea, you could have a wall filled with just sticky notes.

Here's what you do:

Have a wall or part of a wall covered with sticky notes with different words related to your brand. On the wall behind the stick note, there should be something related to that word.

How does this work?

First off, attendees will feel engaged and come to the booth to peel off a sticky note.

Second, this could help encourage a conversation between you and the attendee.

You can start by asking, "Why did you choose that sticky note?"
Prize Wheel: one of the classic trade show booth ideas
If you've been to a trade show, you've definitely seen a prize wheel.

Sounds simple, right? Get a wheel, put some prizes on it and let people spin.

But here are some tips:
Get a large and colorful wheel that stands up. Consider adding lights for even more flair.
Have signs and people directing attendees to the prize wheel as a primary point of engagement.
Put up one really awesome prize such as a cash reward, a gift card, or a tablet
So don't just get any old wheel and call it a day. Make the wheel your own!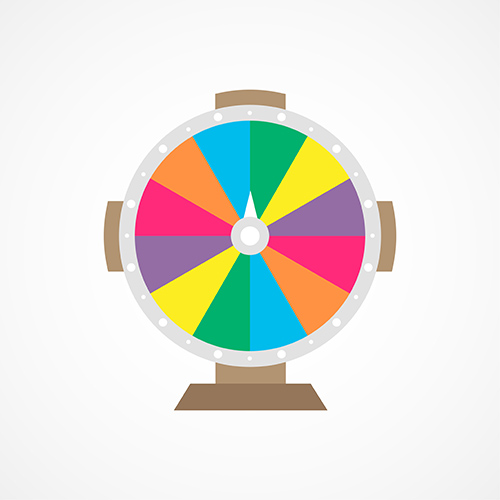 Jumbo Games: one way how to stand out with your trade show displays is with giant games
Similar to the idea of having competitions, a trade show giveaway, or prize wheels, consider having an area for jumbo games.

What are jumbo games?

Have you ever been to a park and seen people playing chess with very large pieces?

That's jumbo chess.

But it's not just chess. You can do jumbo Jenga or really any game.

Trust me, if there's an old game you like, there's a jumbo version of it.
Guerilla Marketing: what are you doing to market your trade show booth like crazy
Guerilla marketing is all about thinking outside the box. If you want to get more attendees, you need to get your brand out there as much as possible.

One awesome tip is tipping bus drivers, bellhops, and bartenders in exchange for wearing your gear.

You don't have to do something like that but get creative!
Accent Lighting: the trade show booth lighting you need
Trade show booth lighting can add really luxurious effects especially if you want to highlight your logo or certain products.

Think of putting your products in a lit glass case.

Eyes are naturally drawn to light so if you can incorporate this in some way, it can attract attendees.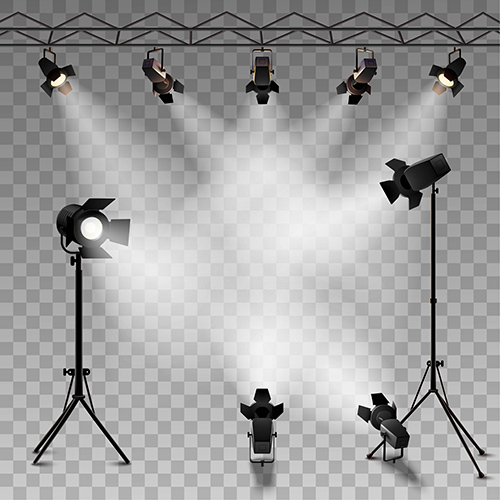 Money-blowing machine: how to stop bleeding funds (seriously)
Are you literally throwing money at a problem?

I guess so, yeah!

If you had a telephone booth sized enclosure where people grab money, it will be a huge attraction.

But you know, only if you money to blow.
Shoeshine Service: This is how we do it, put some shoeshine to it.
Yes, you can literally hire a shoeshine service to shine shoes in your booth!

How does this work you may ask?

While attendees are getting their shoes shined, you can get their information.

Remember it is all about collecting that lead information by any means necessary.
Magician: the jack of all trades who hopefully won't make your trade show banners disappear
As you've seen so far, offering entertainment is a great way to attract attendees.

Magicians are no different in that regard.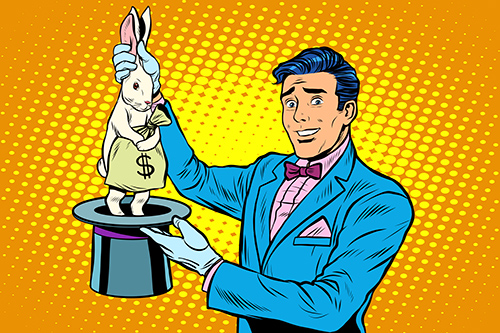 But wait it gets better:

One thing you can do is have the magician incorporate your products into the act.

That way you are attracting attendees with your brand!

Now what could be better than that?
Charging Station: trade show booth lighting up phones
Pretty much everywhere you go, everyone is on their phones.

Trade shows are no exception!

And what do people need when they are on their phone all day?

Charging stations!

If you have a charging station in your booth, attendees may come in when their phones get to low battery.

While they are there, you can offer seating, videos, and signage while they wait.
Wi-fi: put it behind the trade show booth backdrop
Similar to a charging station, attendees are always scrounging for wi-fi.

Many times, the generic trade show wi-fi is not very good.

So if you have great wi-fi in your booth, many attendees will flock to you.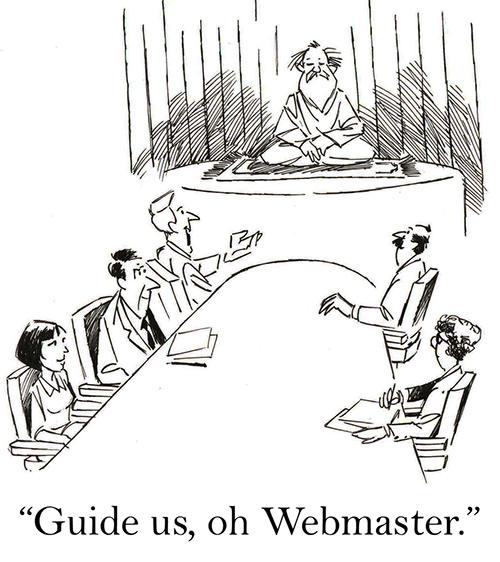 Pick the right people: who else will create the best trade show booth mockup
This one is pretty difficult.

Traditionally, there are two types of team members you want to get people to come to the booth: the hook and the spotter.

The hook is the person who attracts people to the stand.

The spotter is the one who approaches people and brings them to the stand.

You want to identify the personality types in your company of people who can fill these roles.
Ultimately though, you want the people there who will be the most engaging and fun in your booth.
Hashtag Contest: all the best trade show booth designs need to trend

Similar to the other types of contests, here is another:

Create a specific hashtag for your booth.

Let the attendees know through something like a large monitor in your booth that if you tweet something using that specific hashtag, you are in the running for a prize.

Then you pick one person every hour or so who used the hashtag and announce they have won a prize.

This creates that sort of social engagement which is becoming more commonplace in the trade show world.
Trivia Games: you can do it - let others win for a change
As opposed to other games, trivia games are not games of chance.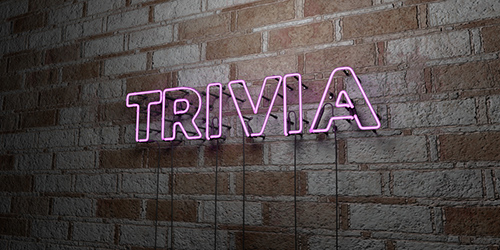 This gives attendees the opportunity to find their moment of glory where they can show off their knowledge.

Trivia games are very popular in bars and restaurants so people are used to the concept.

And of course this is not to mention that a trivia game will attract attendees and the winner will always associate winning that game with your brand.
Video Games: the fixed gaze is how to stand out with your trade show displays
This may be a good investment for more introverted attendees.

Video games are very popular and if you can find engaging ones that can be displayed on a big screen, it will create a buzz.

Multiplayer games are the best.

However, keep in mind that unless you've developed your own game, the video game you use will not have your brand.

So getting someone to play a video game is not the end of the game. You will still need to engage after.
Matching Game: go big or go home by allowing everyone to participate in your trade show displays outside your booth
This is a really cool idea.

You give someone a sticker with your brand and some picture on it.

Then you tell them they get a prize if they find the one other person walking around who has that same sticker.

This will create a buzz by getting these attendees engaging, asking others and looking for others playing the game to collect the prize.
Floor Mats: let people walk comfortably to your trade show booth backdrop
Invest in comfortable flooring.

Many times, the default trade show booth has concrete flooring. If you have comfortable mats or rugs in the booth, it will seem more appealing.

It's these little things that can really make a difference.
Seating: make sure your trade show booth mockup has room for people to sit
You don't want people standing around.

Attendees are walking around all day and they are looking to sit.

This is a must.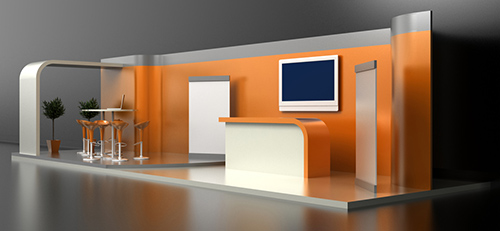 You can even have special seating for expectant mothers or senior citizens.

A little compassion can show attendees you really care.
Conclusion
Prepping for a trade show is no walk in the park. It takes a lot of planning and effort but once you are there, it can be a lot of fun.

And of course, it is even more fun when you are getting a lot of attendees coming and exploring your products and services.

Use these tips and get people in your booth!

Let us know if you've found any more tactics that work to drive attendees to trade show booths in the comments below!