17 WEDDING PLANNING TIPS: HAVE A STRESS-FREE WEDDING
"Falling in love was the easy part; planning a wedding – yikes!"
– Niecy Nash
So you just got engaged! Congratulations!! But is it getting kind of annoying having all your friends and family tell you how to have YOUR wedding? We know how crazy a time this is so here are ALL the wedding planning tips you need to avoid all the stresses of having a wedding.
YOUR WEDDING PLANNING TIPS #1: FIND YOUR STRESS POINT
One of the great pitfalls for many brides is that they do not take an early assessment of what will stress them out. So that's an easy step 1.

Sit down with your spouse and ask yourself, "Which part of this process will stress me out?"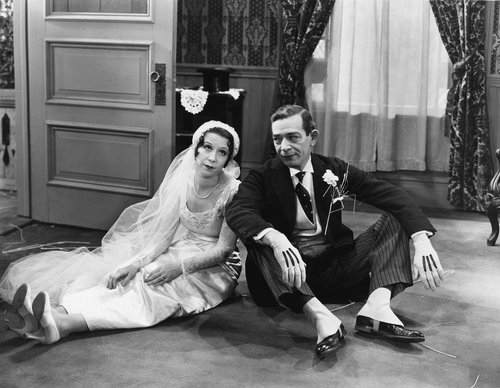 And be honest with yourself! Wedding planning can be fun but it can also be exhausting.

No matter whether you are planning a small wedding or a large wedding, something will come up.

Pick the points where you think you will be the most stressed and you will be able to handle much better in the long run.

One rule to reduce stress is "No Matter What Happens, If You're Married at the End of the Day, It Was Perfect." So at the end of the day, if there are mistakes or the wedding does not go 100% according to plan, it's ok! You are married and that's what will matter.
YOUR WEDDING PLANNING TIPS #2: YOU CAN DO IT, GET IN THE WEDDING PLANNING ROUTINE
Some of the early decisions you have to make have to do with your venue and your guestlist. Ok, let's stop right there.
That's already a lot!

But it gets better:

It's time to make friends with some productivity and event management tools to help you out. Get used to Google Sheets. It will be your best friend. You can use it to collaborate with your fiance on venues you want to check out and who you want to invite. Keep a centralized event planning spreadsheet between the two of you.

It's also pretty inexpensive these days to get a good wedding planning software. EventForte's free event layout software, its event management app can help you out here with looking at the dimensions of venues, diagramming your events, and managing your guest list and seating arrangements.

Once you have these tools ready and get used to them, you'll see that it's no problem keeping everything organized.
YOUR WEDDING PLANNING TIPS #3: THERE ARE ONLY SO MANY MINUTES IN A DAY. CONSIDER SIMPLIFYING THE VENUE SELECTION PROCESS
Where will you have your wedding? Will the ceremony and reception be in the same location? You will want to stop the barrage of questions that kind of sound like this ASAP if you want to keep your sanity.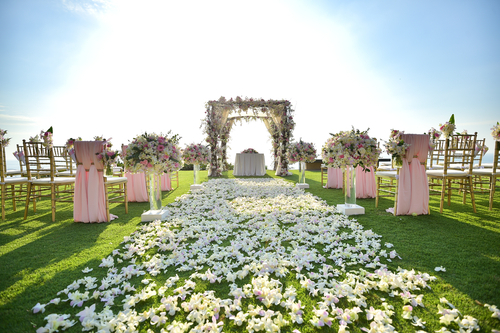 One easy solution is to have a singular location for the ceremony and reception. Otherwise, you have two venues and that can be almost as bad as managing two separate weddings.

Mary Bradley of Mary Bradley Events recommends this option of one central wedding location so that all festivities happen in one place, which will help with your budget and any transportation issues.

But where should you have that one venue?

Here's the deal:

Many places of worship are already equipped with a dual ceremony/reception area. But if you're on a budget looking for small cheap wedding venues, consider public venues such as parks or gardens.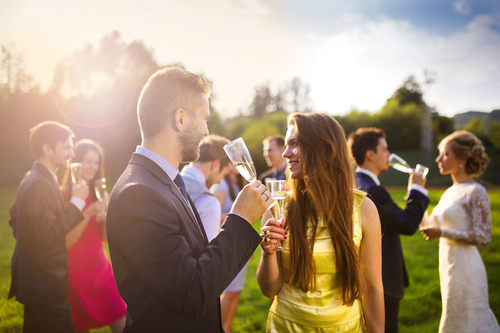 These can be gorgeous locations which will have a much smaller rental fee than a 5-star hotel.

Consider also alternative or different wedding venues other than the traditional ones. It's far easier to book venues online these days than ever before. You might be surprised by some of the venues you find.

It may even turn out that the unique intimate wedding venues turn out to be better for what you are looking for.

So what's the bottom line?

Here's one of the best wedding planning tips: pick the venue first. That should be your first decision. Look to see who can accommodate your wedding date and fits your budget.
YOUR WEDDING PLANNING TIPS #4: HAVE YOU EVER SEEN THE RAIN? WITH ALL DUE RESPECT TO THE RAIN… PLEASE, PLEASE GO AWAY.
But what if it rains the day of at your outdoor venue and you have a rainy wedding day?

Sounds like a nightmare, right? Rain on wedding day meaning everything gets soaked and terrible.

Not a great scenario and some couples will live and die by the weather report when it comes to picking a venue.

That's why one of the greatest wedding planning tips is always to have outdoor wedding rain plan ideas. If the weather can affect your venue, always have a plan B. There are certain things you cannot control and this happens to be one of them.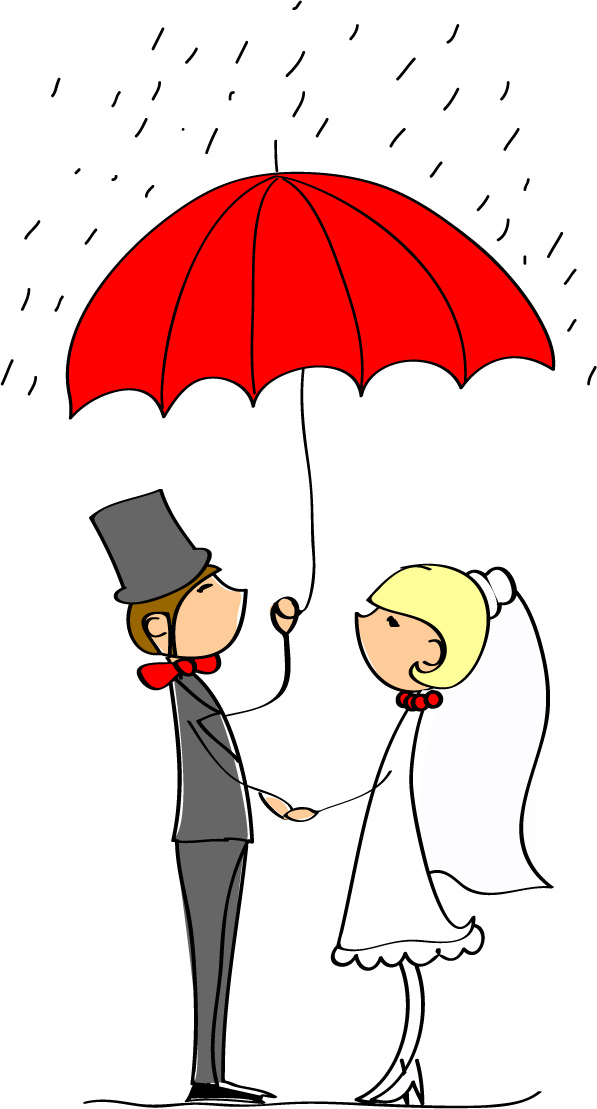 So all you can do is plan just in case and you'll be happy rain or shine.
YOUR WEDDING PLANNING TIPS #5: LISTEN UP JACK OF ALL TRADES: DELEGATE, DELEGATE AND DELEGATE SOME MORE
Are you the kind of person who wants everything to be just right?

That's ok but remember, even the Queen of England has her ministers. Point is, you will need help, and a lot of it.

For instance, let a trusted friend or family member deliver welcome bags to your friends and let someone else pick up everyone from the airport.

If a vendor is annoying or frustrating you, and it's just too much, get a close friend or a family member on it.

And you want to know the best part?

It's these little things that other people will be more than willing to do for you which will make your life easier as your wedding day comes closer.
YOUR WEDDING PLANNING TIPS #6: NAME YOUR OWN PRICE: YOUR WEDDING BUDGET CHECKLIST
Do you sometimes feel like you need more in your wedding? Here's a secret: you can always spend more. But unless you have all the money in the world to spend on your wedding, the costs can creep up on you very fast.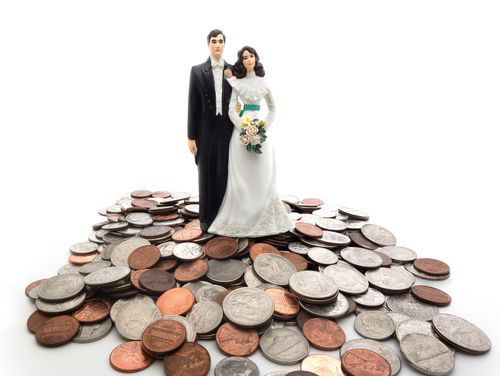 So as part of your plan, make sure to rank what you want in order of importance. That way you will know what you need to spend money on and what are merely the nice bells and whistles you would like.

When talking to vendors, this means giving them a budget too so they know what they can do to stay within that range.
YOUR WEDDING PLANNING TIPS #7: BUT WAIT, STILL I DON'T KNOW WHAT TO DO. OKAY, THINK ABOUT HIRING A WEDDING PLANNER OR A DAY OF WEDDING COORDINATOR.
Should you hire a wedding planner? The answer depends on your budget, but if you can afford one, you should seriously consider hiring one.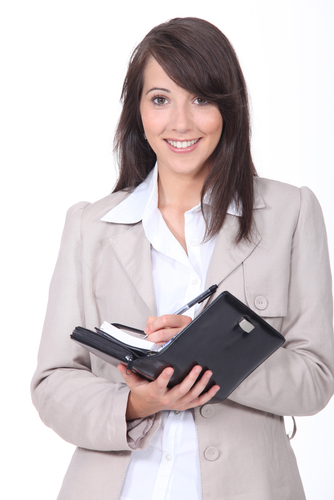 Wedding planners know the right vendors and have gone through the process many times before.

And here is kicker:

They will be the ones who can handle all the dirty logistics and can warn you of stressful pitfalls along the way. The wedding planner duties are many times the ones you don't want to deal with.

If you can't or don't want to hire a wedding planner and you want to take control of the wedding planner duties, consider at least getting a month-of or day-of wedding coordinator.

Think of it this way, on the day of your wedding, are you supposed to be planning or organizing anything? Of course not! You're supposed to a guest in your wedding, get into your dress, and get married.

That's it. Let someone else worry about the day-of logistics.
YOUR WEDDING PLANNING TIPS #8: BE DECISIVE AND TELL EVERYONE THIS IS HOW WE DO IT
Maybe you want these particular wedding bouquet flower types or all the flowers A to Z. Or this kind of table of cloth? Are you second guessing yourself too much?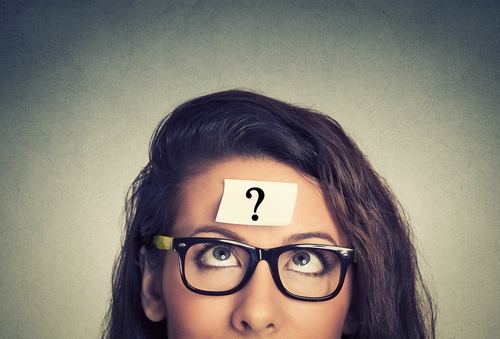 Look, there are so many decisions you have to make for your wedding that you just don't have time to overthink.

If the doubts start creeping up on you the decisions you do make, that may mean it is time to stop thinking about the wedding for a little bit and take a break.

If you really need to change something, you'll know once you come back with a refreshed brain.
YOUR WEDDING PLANNING TIPS #9: LEARN SOME HACKS FOR ALL TYPES OF WEDDING DRESS
You will wear your wedding dress once and only once, so you need to make it count.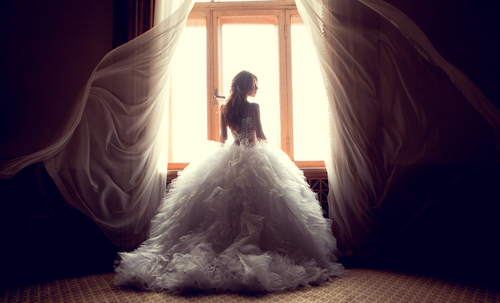 Celebrity event planner David Tutera recommends you have a seamstress sew your undergarments into your dress.

Why does this help?

You'll be very comfortable and secure the day of your wedding.

Have you ever seen brides tug and pull at their gowns while trying to groove on the dance floor?

Well you do not need to be one of them. And as you know, there are many different types of wedding dresses for body type. That means yours is unique to you!

This nifty move will help you feel secure throughout your entire wedding.
YOUR WEDDING PLANNING TIPS #10: THE STRUGGLE IS REAL: BRING MULTIPLE PAIRS OF SHOES THE DAY OF YOUR WEDDING SO YOU CAN WORK SMART NOT HARD
So what are the different types of shoes you should bring? Bring three pairs: heels, wedges, and flats.

Different parts of the wedding require different shoes. It might seem like a lot to bring that many pairs but think of it this way, what would you do if your heel broke?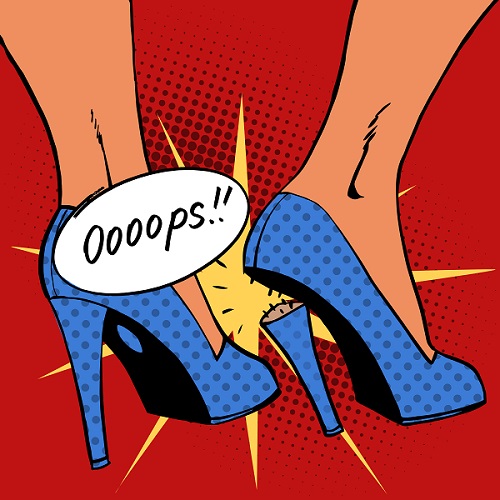 If you don't want to panic, you'll have your backup pairs.

Even forgetting having backups, what if you need some time to rest? That's when your flats will come in handy.

This way you'll have the right shoes at the right times. And you won't have to worry about your shoes when the dad and daughter wedding dance songs kick off.
YOUR WEDDING PLANNING TIPS #11: RELY ON FRIENDS AND FAMILY
Remember the song which goes, "I get by with a little help from my friends"? To stay sane during the wedding planning process, you will need to live by this.

Whether delegating tasks or having a good ol' "wine down" with your BFFs when the stresses start up again, your friends and family will be there for you to help you plan and take the edge off.

What's the bottom line?

Make a rule when you just want to let off some steam to not talk about any wedding related stuff. That includes your bridesmaids as well. You wouldn't want the maid of honor speech to be about how grumpy you were.

What's the bottom line?

Just have fun.

And when it's your friend's turn to get married, you'll be there for her. It's a win-win!
YOUR WEDDING PLANNING TIPS #12: ALL EYES ARE ON YOU TWO: TEAM UP WITH YOUR FIANCE(E)
Everyone always says marriage is a partnership, right? So it's time to get started with that mentality.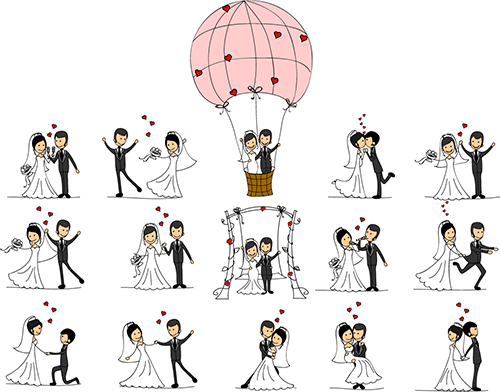 You and your fiance(e) are a team and you two will have to work together to create as stress-free of an environment as possible.

With that in mind, some things to consider are delegating leadership tasks between the two of you.

One thing the two of you will have to do together is get the marriage license. Seems trivial, right? But in many states, you have to get a license before you have the ceremony.

What's the bottom line?

Well, one of the secrets to a successful marriage is to get legally married. Good marriage advice right? No license, no marriage.

And one thing you want to avoid as much as possible are those pesky fights with your fiance. Remember, you are a team and a team needs to work together. If you feel your fiance isn't helping enough, give some clear and direct ways. Communication is key.

It's these little things that you can do together and get your marriage off on the right track! Now there is some actually good marriage advice!
YOUR WEDDING PLANNING TIPS #13: WHEN THE GOING GETS TOUGH, DON'T FORGET ABOUT DATE NIGHT
If you want to survive the stresses of wedding planning, then always remember who you are marrying!

This is the person you want to spend the rest of your life with so keeping up the romance is very important.

That is, don't forget date night! Or date romantic weekend date romantic weekend if you are so inclined. When everything seems too much, try to get away from it all with your fiance(e). Trust me, you've earned it.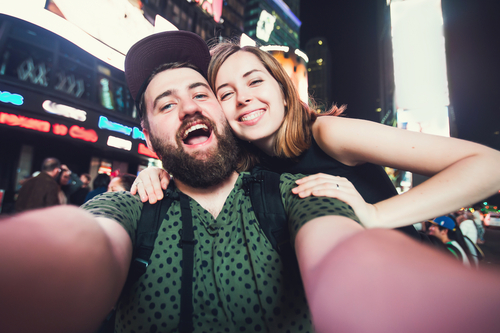 But if a getaway is too much for the two of you, a simple weekly date night is a great way to keep the fires burning before the big day.

Think simple like dinner and a movie or planning an activity. Anything that gets you out of the house and reminds you why you are getting married in the first place.
YOUR WEDDING PLANNING TIPS #14: REMEMBER WHO IS IN CHARGE
There will be many people talking in your ear: your planner, vendors, family, friends. But at the end of the day, who is the boss? You and your fiance, period!

You'll have a lot of people telling you what they like or what worked for them but they are not you.

Remember that this is your day and you can get what you want!
YOUR WEDDING PLANNING TIPS #15: IT'S TIME TO STOP EVERY NOW AND THEN AND TAKE THE RIGHT DAYS OFF
Has anyone ever told you that planning a wedding is a 24/7 job? Are you going through the wedding coordinator checklist on the minute? Well it doesn't have to be.

As part of your planning, you should schedule a "No Wedding Night". This can mean a date night with your fiance, going out with friends, or just being alone. The only rule is no talking about the wedding.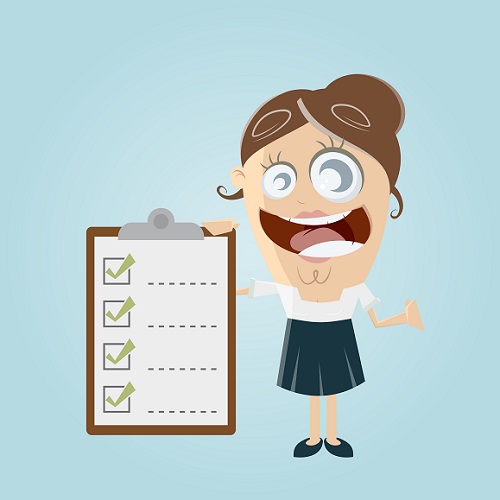 If it means turning off your computers, phones, and relaxing by yourself and that works for you, do it!

So what's the bottom line?

You need to give yourself a break and decompress. Did know that taking breaks at work increases productivity? Well, it's the same principle for wedding planning.

Why is this important?

So you are ready to go back at it with the planning.
YOUR WEDDING PLANNING TIPS #16: WHAT ARE YOU DOING RUNNING AROUND? MAKE THE MORNING-OF AN EASY ONE
Should the morning of your wedding day be stressful? It doesn't have to be.

Some great advice we've seen is, "have a delicious breakfast, preferably without too many nerve-jangling cups of coffee. Spend time with people who make you happy."

It's your wedding day, feel like a queen! Put yourself in a calm mood with a nice relaxing bath.

There will be plenty of time to get hyped up once the wedding actually starts!

And remember to actually eat. We hear a lot about how brides and grooms do not eat on their wedding day.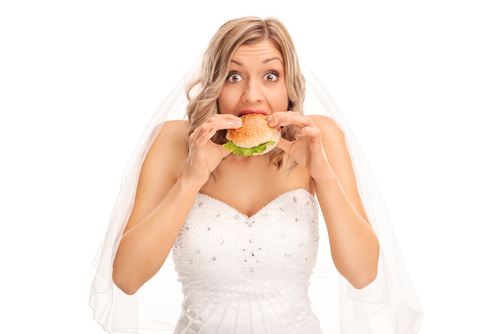 Not eating can make you light headed and in the wrong frame of mind for the festivities.

So don't forget to take in those calories!
YOUR WEDDING PLANNING TIPS #17: EMBRACE THE WEDDING PLANNING EXPERIENCE AND HAVE FUN
Look, no matter what you do, there will be little things here and there that stress you out.

So like with anything else, humor's your best ally.

And here's the best part:

You'll be able to look back on the whole wedding planning experience as something you and your spouse went through together.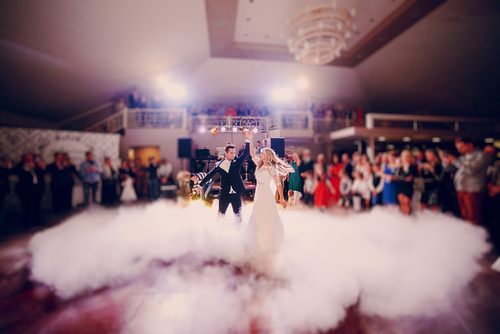 This will put you in the mindset of taking the stress as it comes and being patient.
CONCLUSION
Remember at the end of the day, you are planning for a joyous occasion. Throughout all the riffraff of the planning, you and your fiance are creating something beautiful that you are sharing with your most cherished loved ones.

So while wedding planning may seem like a job sometimes, also remember what the reward is at the end of the day. That's the best of the wedding planning tips we have for you!

Leave us a comment below to let us know what wedding planning tips worked to relieve that unwanted stress at your wedding.